INOU Membership
We welcome applications for membership from individual unemployed people. You can join the INOU as someone who is unemployed or on an Active Labour Market Programme or training course or as an organisation sharing the INOU's aims and objectives.
You may join simply to show support for our work or you may wish to become involved in campaigning for change at a local or national level. The level of involvement is up to you but we need your support.
Benefits of Membership
A FREE hard copy of the comprehensive welfare rights, training, education and jobseeking publication.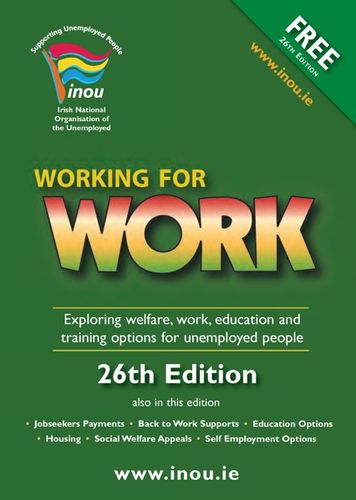 CLICK Book to view contents
Access to the INOU's expert, confidential and impartial Welfare Rights Information services
A FREE e-mail copy of the latest Information updates for members
An invitation to an introductory meeting in the INOU
Invitations to meetings with other INOU Individual Members every six weeks to two months
Individual Members who attend an introductory meeting and an Individual Member can become an INOU General Branch member. The General Branch selects a Branch member on to the INOU's governing body, the National Executive Committee (NEC). The General Branch can also submit motions to the organisation's Annual Delegate Conference.
Becoming an INOU Member - How to join
If you would like to become an INOU Individual Member please fill out our online application form: Individual Membership Form
If you are interested in joining the INOU, but would like more information please contact John Farrell, Membership Worker at the INOU